Children's Soft Toys
Baby's Teddee Lovey Comforter
$25.00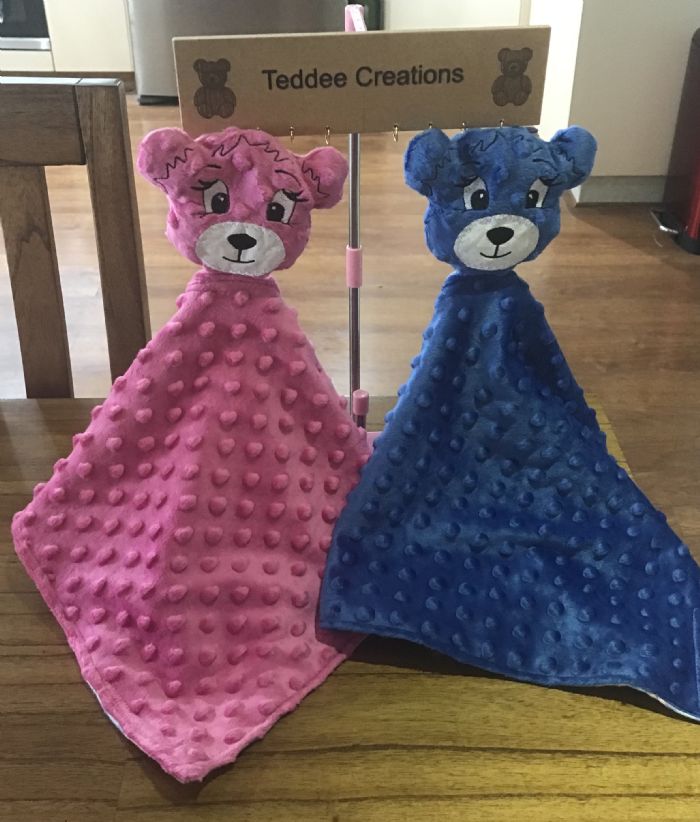 Made by Teddee Creations in our home here in Northland, New Zealand,
they are made with beautiful soft Minky fabric and backed with flannelette, with
the heads softly filled with poly fibre. They are washable. Sure to be a favourite with
your little one and help to settle on those unsettled times. A very good idea
to purchase two identical ones so should they drop it when out of the home you
will be able to produce the new identical one and settle them.
Cute Soft Bear
This very cute Bear is lovely and soft and very washable. Made of polar fleece for the body
and flanelette for the ear fronts and the double sided bandana with a snap clip to enable you
to remove it. She is filled with poly fill which keeps her lovely and soft . The paw pads
and facial features are embroidered by machine with high quality imported thread.
She is 35cm from ear tip to toes and 28cm across from front paw pads to other
front paw pad.
Meet Susie Bear - $35.00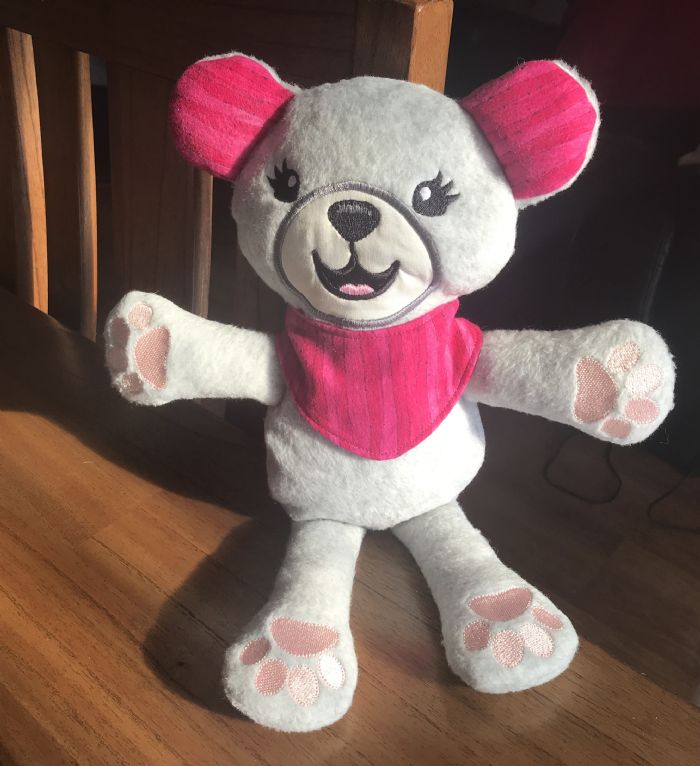 Master Charlie Bear
All details are the same as Miss Susie.
$35.00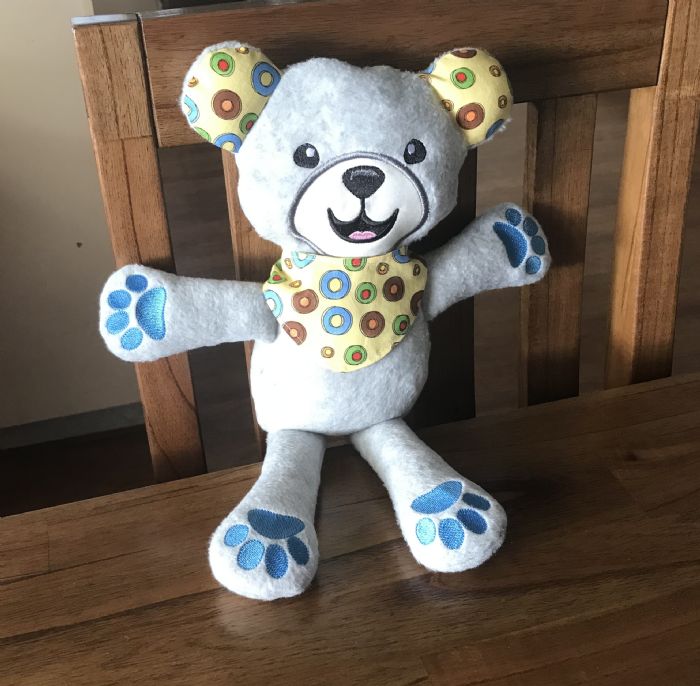 Special introductory Offer
Buy the pair - Miss Susie & Master Charlie Bear - $60.00 (Save $10.00)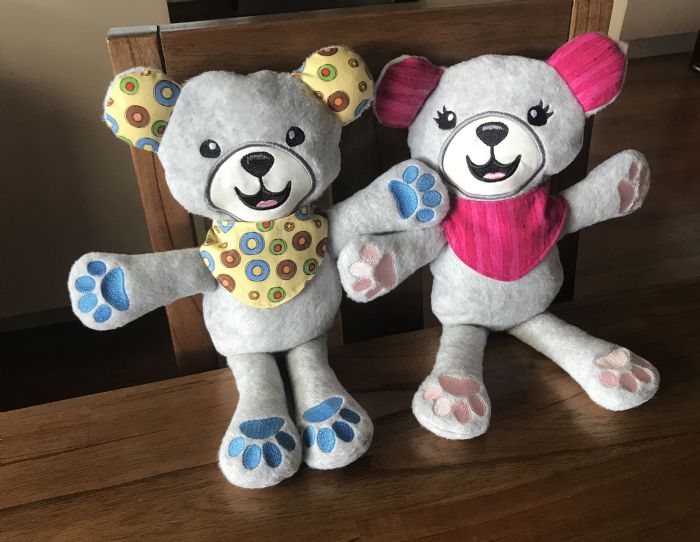 Miss Kitty Cat and Master Sammy Cat.
Miss Kitty is a very loveable and cuddly toy who is sure to be loved by the children in your family. All our toys are made from fleece and cotton fabric together with quality high sheen embroidery thread for the faces and paw features. Price is $35.00 each or the pair for $60.00.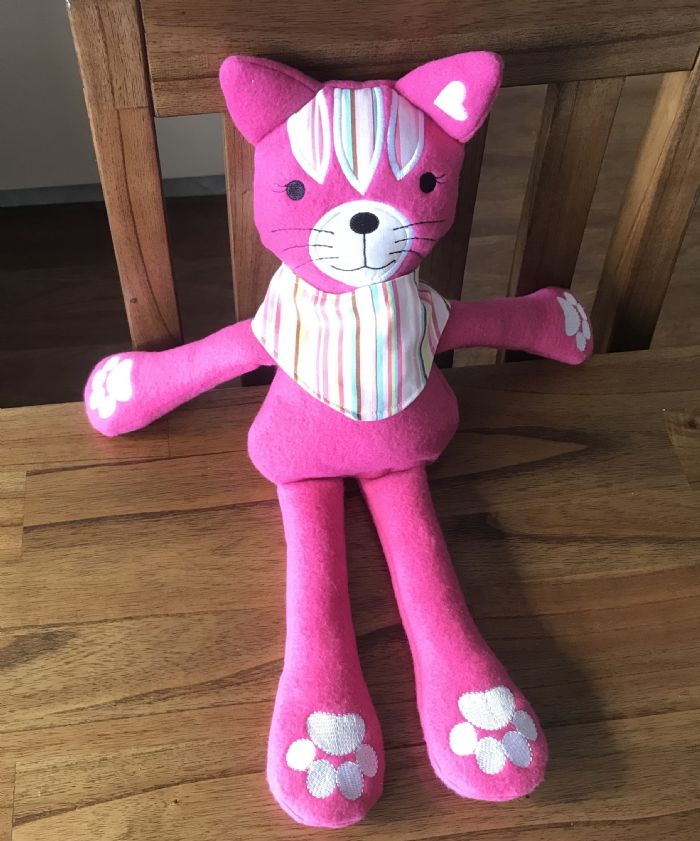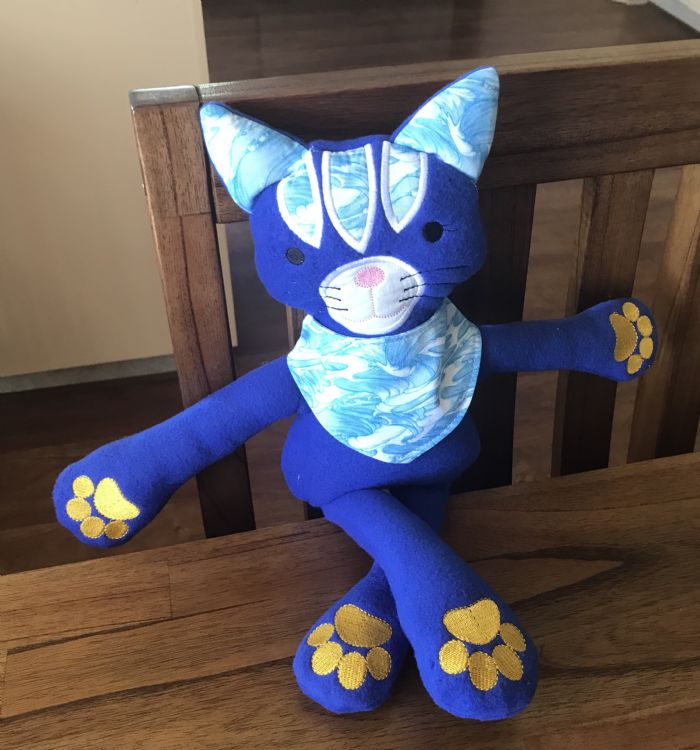 Master Jerry the Dog
$35.00 or any two soft toys from our range for $60.00
Jerry is the epitome of the cheeky faced puppy and don't you just love his patch eye and gorgeous long ears. He is made in exactly the same fabrics as all our toys and is of course filled with poly fibre to enable them to be totally washable.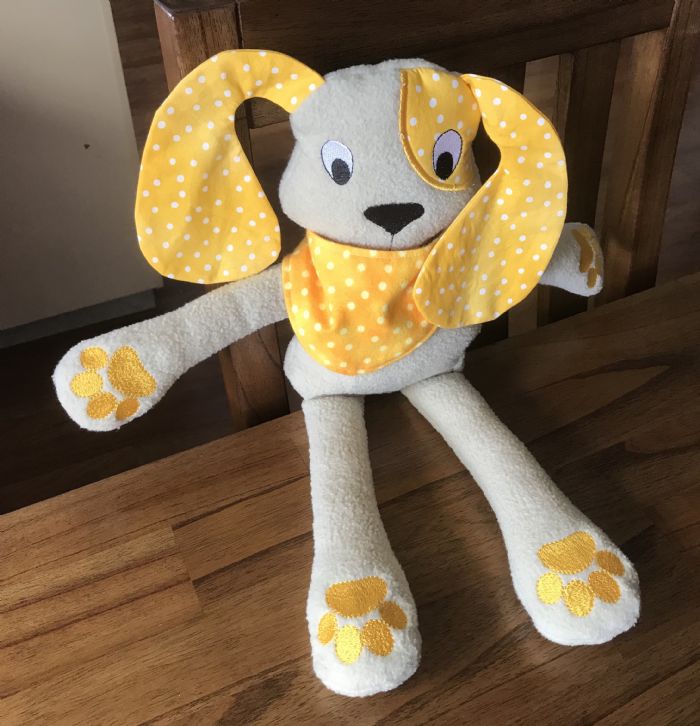 Miss Betty Bunny or Master Bobby Bunny
priced at $35.00 each or any two of our soft toy range for $60.00.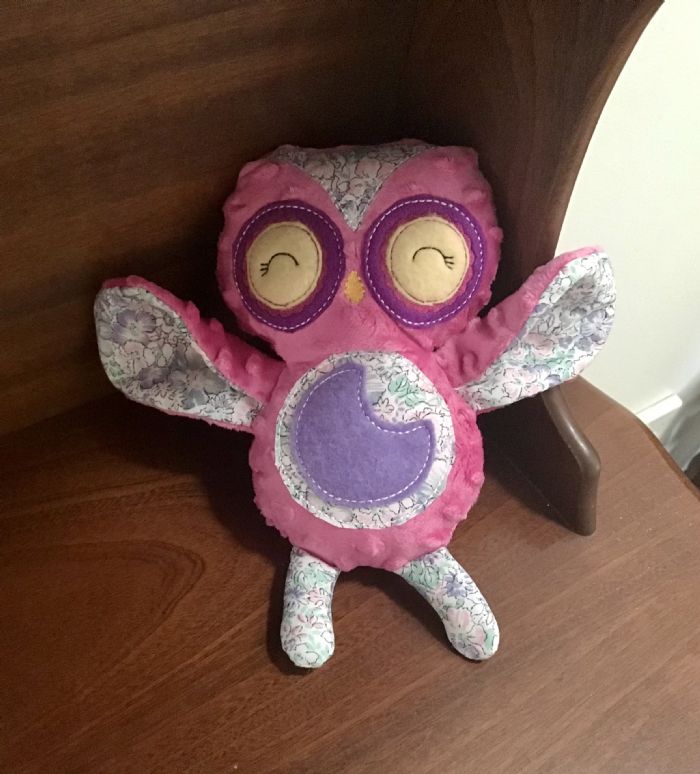 All features of the Bunnies are the same as all our toys enabling them to be washable. Bobby has a slight change on his ears in that the fron is cotton fabric and the back is fleece. Betty has turned up feet and Bobby straight feet.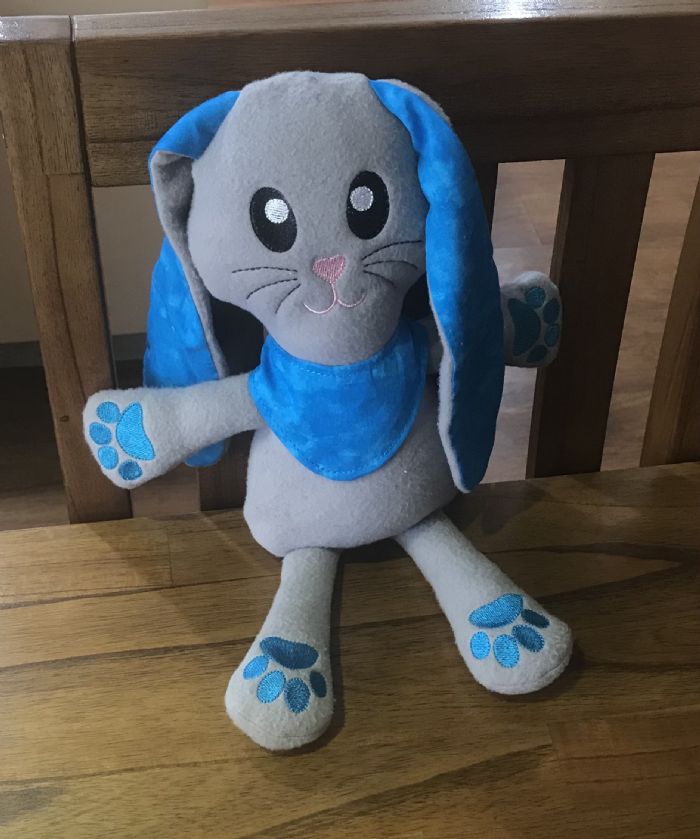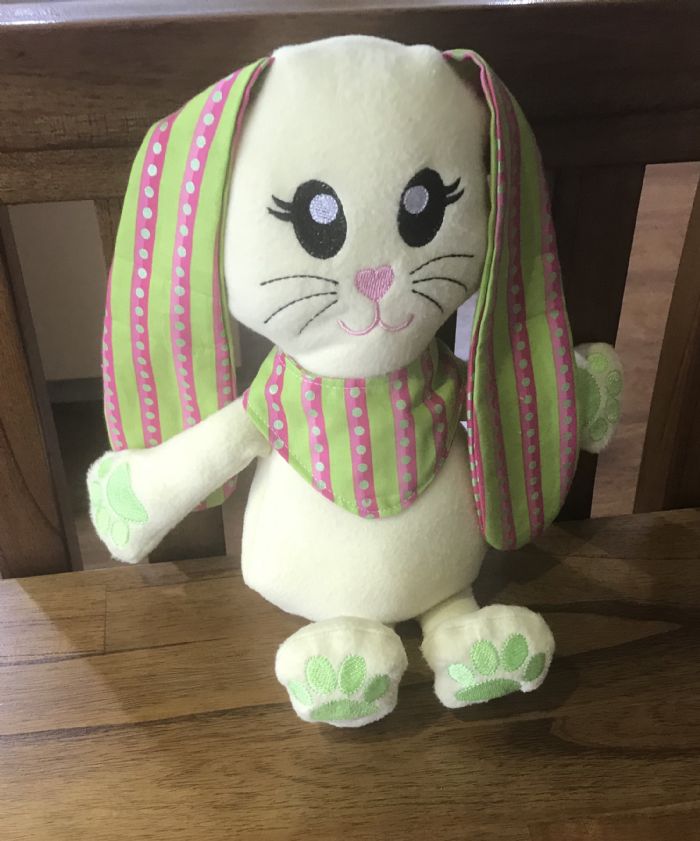 Miss Pinky and Miss Molly Mouse.
These truly cute and cuddly girls are so soft to hold and love. They are made from Minky fabric, with cotton fabric
on the inside ears and chest. The faces are pink felt on Pinky and white felt on Molly, which really shows off the delightful
cheeky face features. They also have long tails to match their ears and chests.
Miss Pinky Mouse is $20.00 & Miss Molly is $27.00 or the pair for $40.00.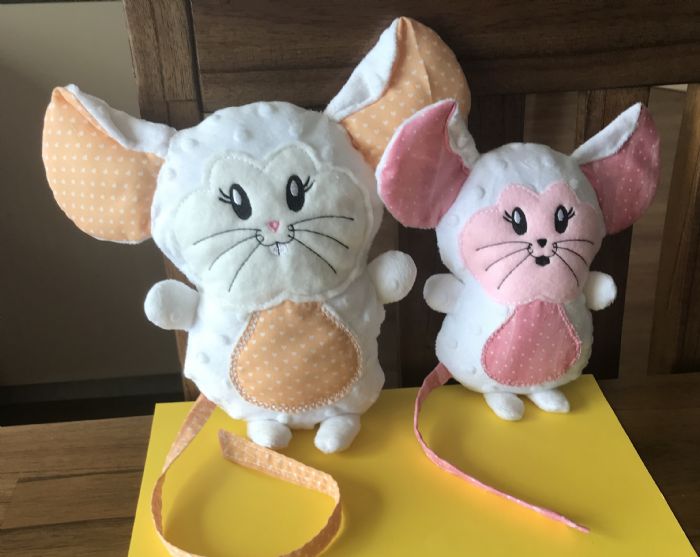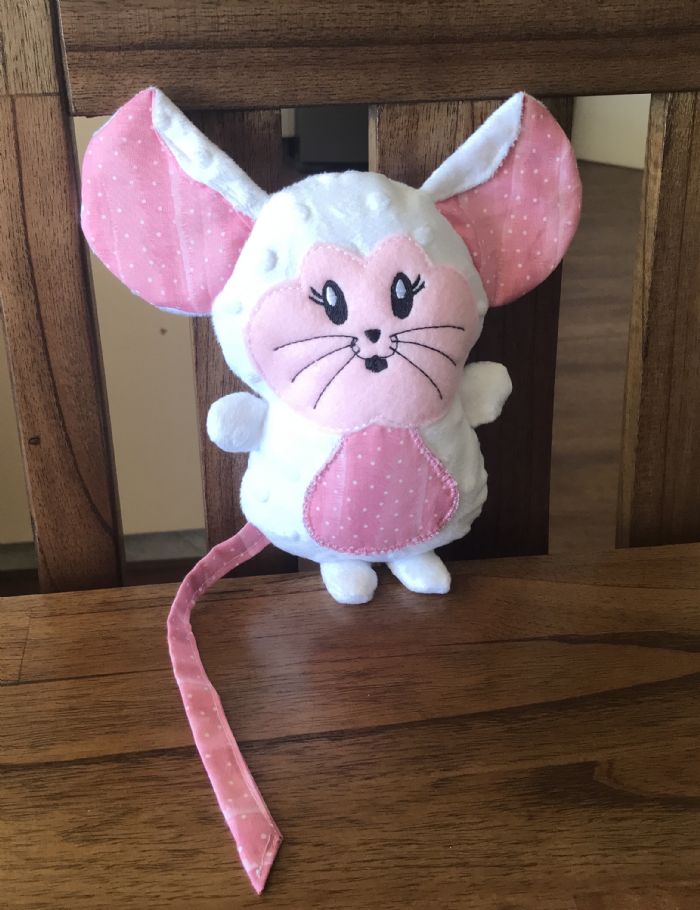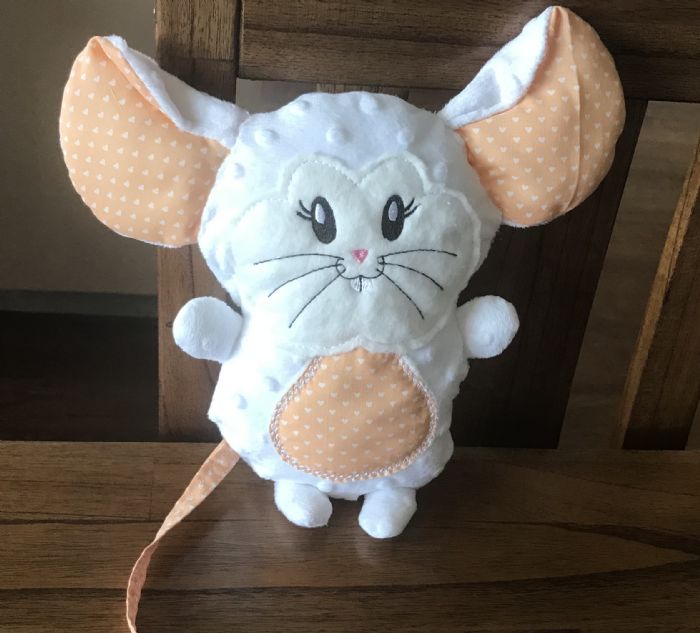 Missy the Mouse is $20.00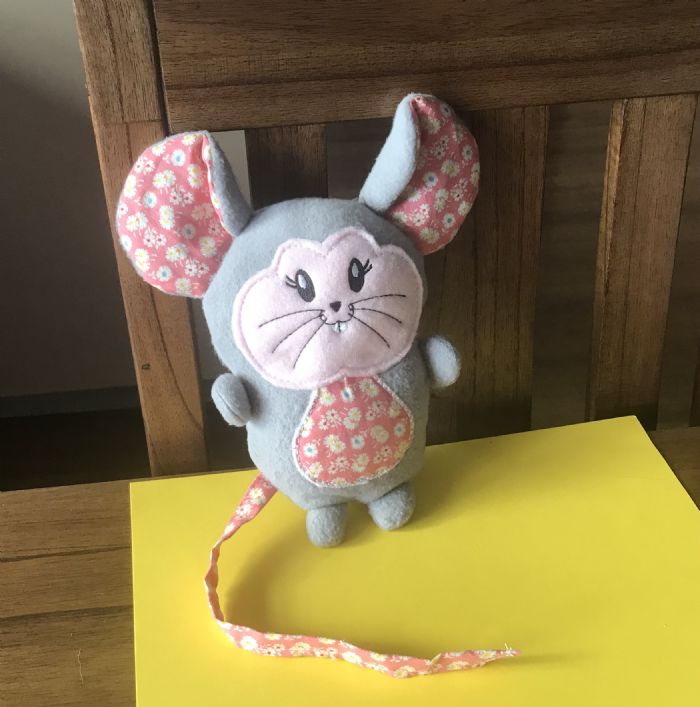 Missy is a little different in that she is made from grey fleece, felt, cotton and her felt face is embroidered with high sheen quality embroidery threads. She is filled with poly fibre and has no loose parts as her eyes are embroidered on.

'Below is Ellie the Owl who is a real honey to cuddle. She is made from lovely soft Minky fabric with cute face which has the most expressive felt eyes with embroidery on and around them. The legs and inner wings are cotton fabric and she is filled with poly fibre. - $30.00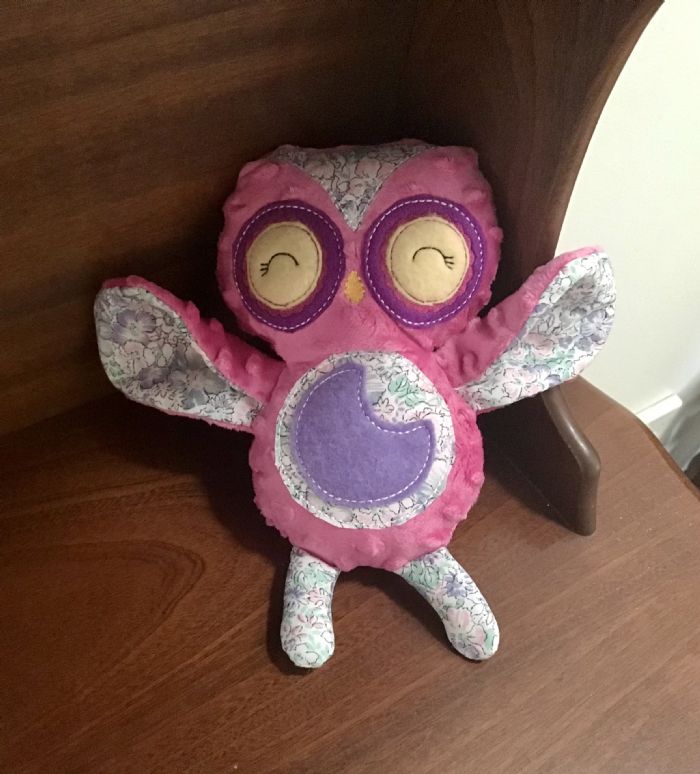 Contact Details
Cheryl McKay
Far North, NZ
Phone : 021953461
Email :
[email protected]