Lace and Wooden Earrings

Wow what a very busy week we have had this week both in Peter's workshop and in
my studio. Peter has produced our first three pair of lovely Wooden Earrings.
The smaller pair are $25.00 plus p&p and the two large pair $30.00 per pair plus p&p.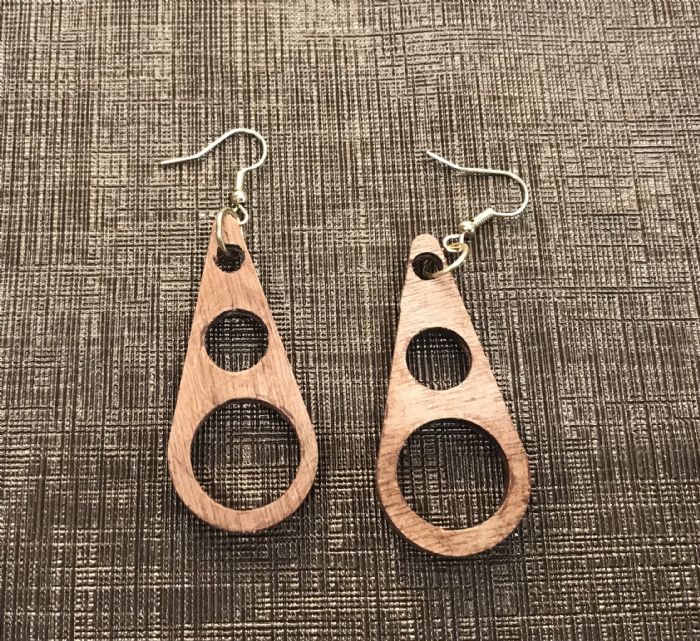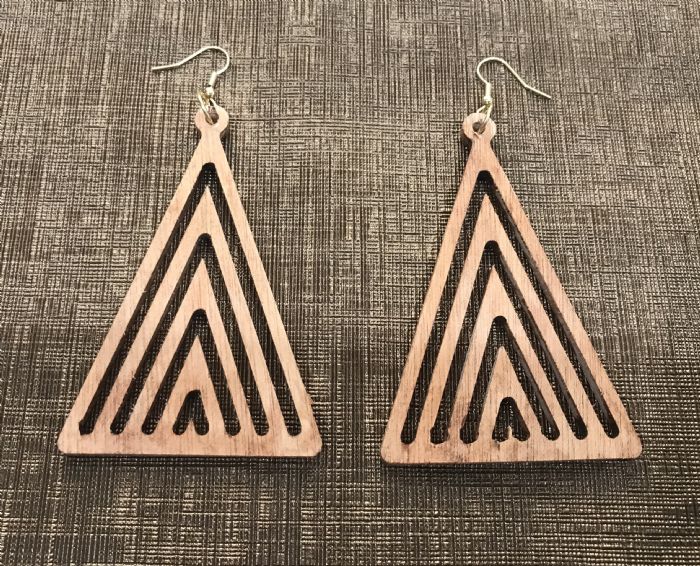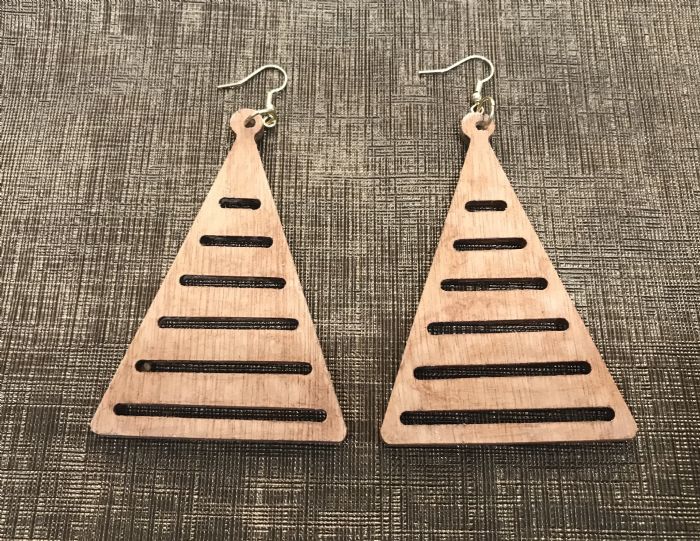 The following very different Embroidered Lace Earrings are in some cases very suitable for Weddings,
Bridal Party etc. Whilst others are a bit more of a novelty earring.
All the Embroidered Lace Earrings are $19.00 per pair plus p&p.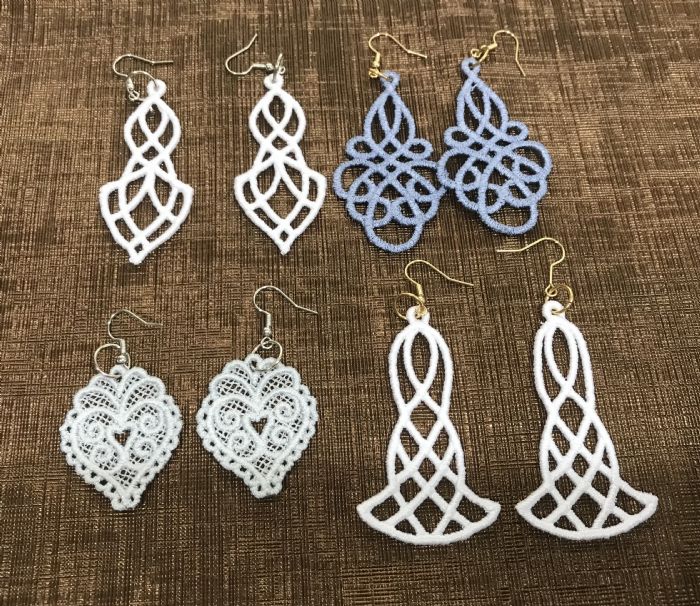 'Above are some of the ideal Wedding Earrings. The ones on the bottom left have a lovely heart shape and
they are shown in pale grey. The rest white.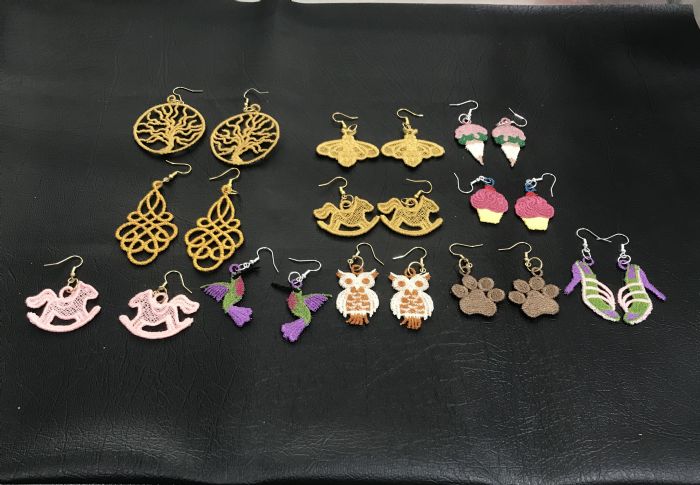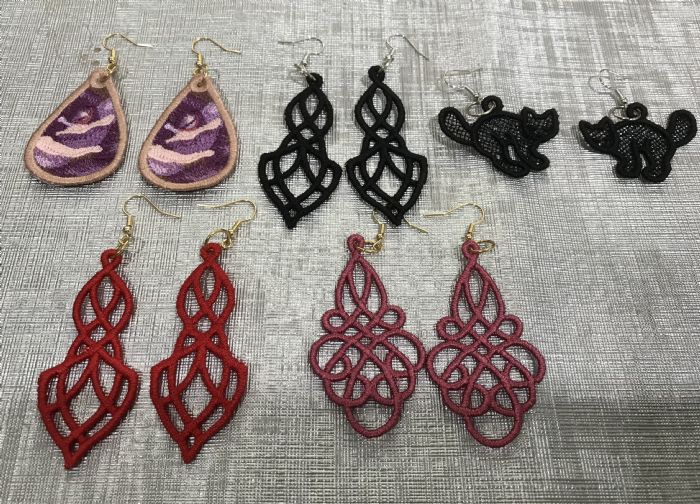 I am really thrilled with these Embroidered Lace Earrings that have just come off the machine.
They can be made in colours to suit your requirements and as you can see some are made in multi
coloured threads which gives an intriguing appearance. The bright green leaves earrings I have
also just done in a lighter colour variegated 2 tone green which looks softer and appealing.
The Embroidered Lace Earrings are $19.95 per pair.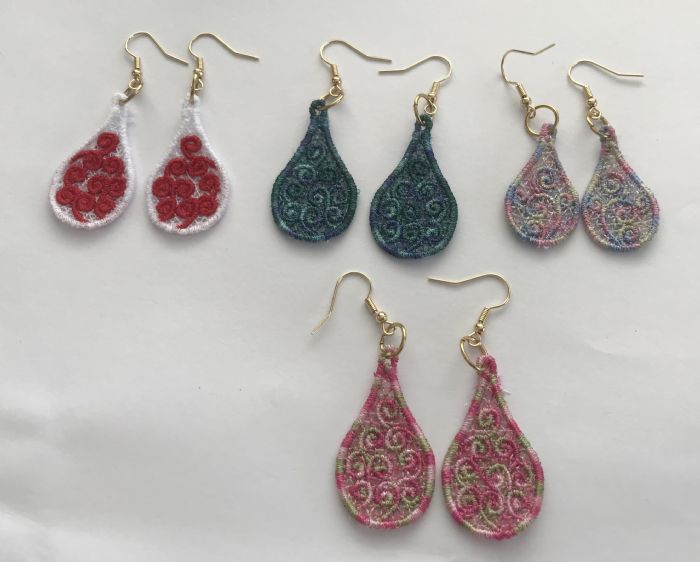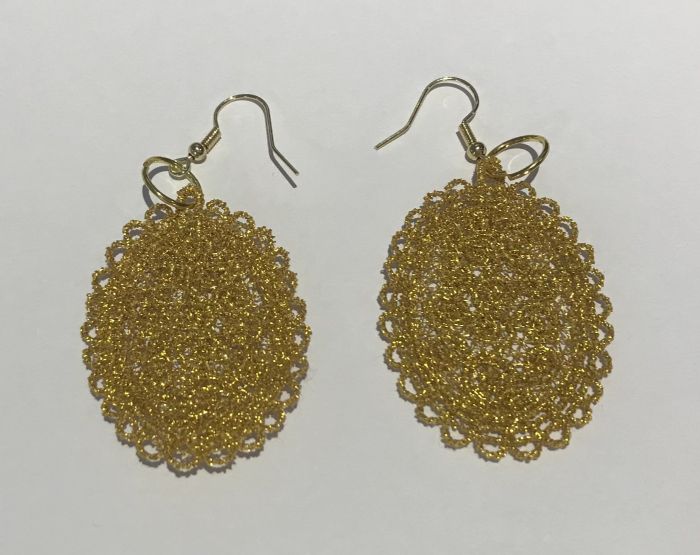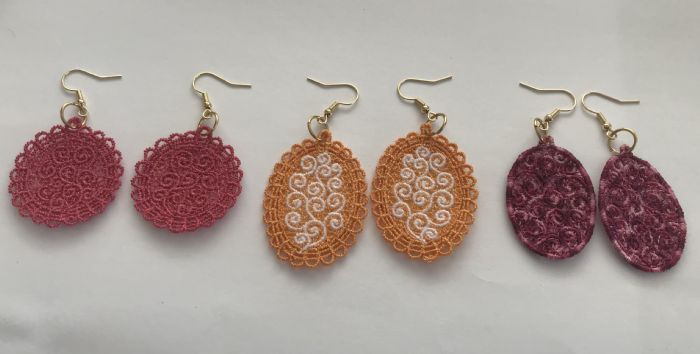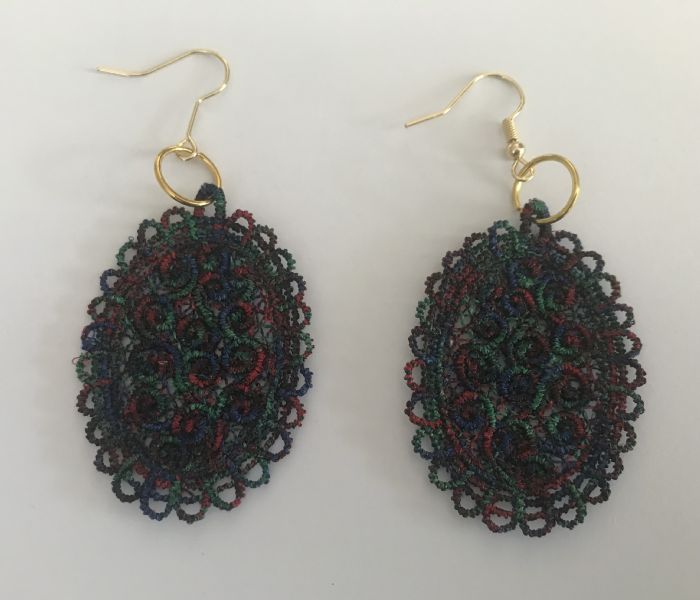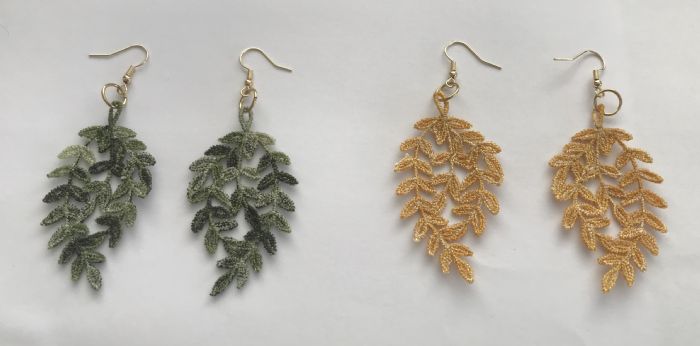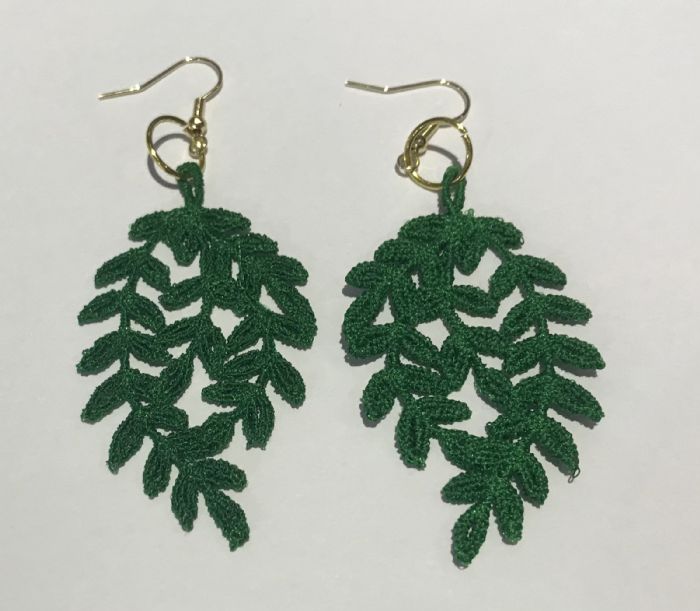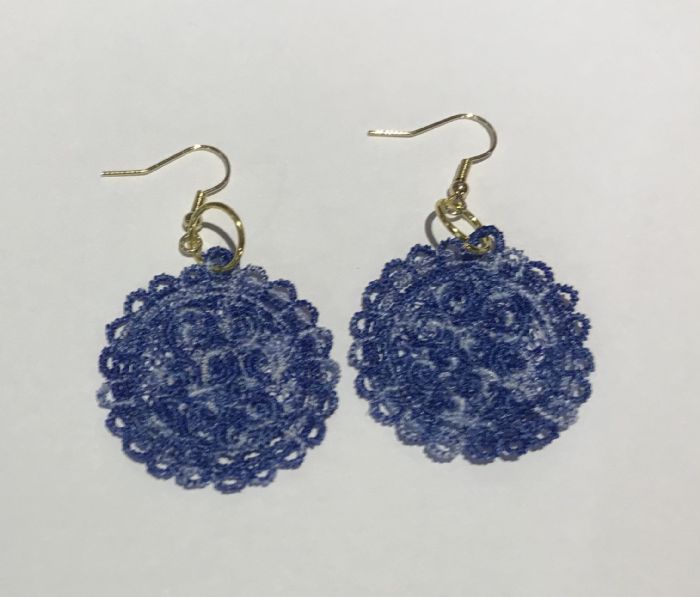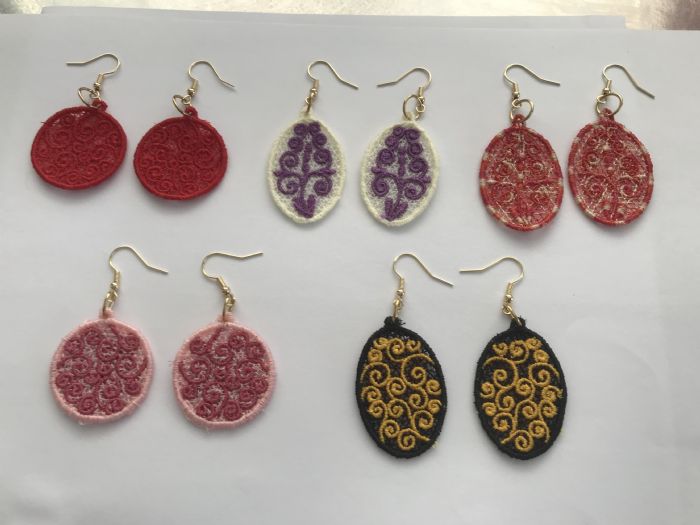 Contact Details
Cheryl McKay
Far North, NZ
Phone : 021953461
Email :
[email protected]