Wooden Animals
Peter enjoys producing his cute animals and often comes into my sewing room with his hand behind his back and I know there is another cutie arriving. He is currently working on several larger items which are very different to anything here. Keep an eye out for regular additions to his wood ware range.
The delightful Goat on the log which I have called The Mountain Goat is $28.
He brings back many memories for us of when we had a goat farm where we farmed Angora Goats for their fleece. We were forever watching the little characters climbing on anything they could find and then calling us and we would take nuts out to them. Lovely memories.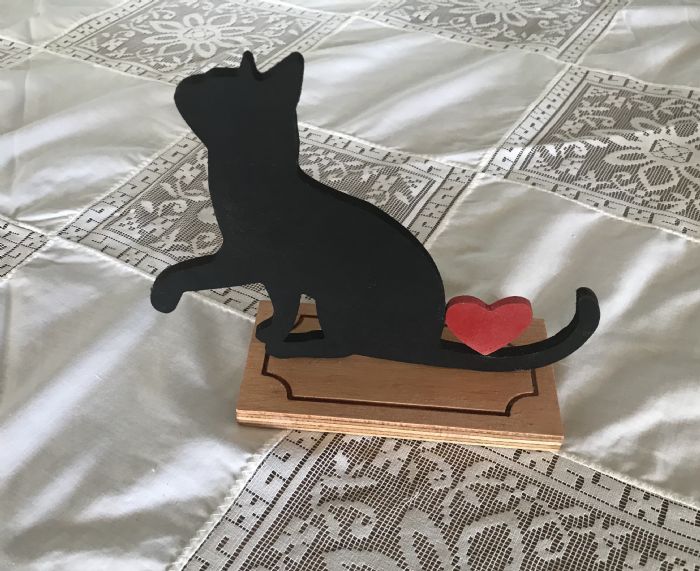 Black Cat with Heart is $22.00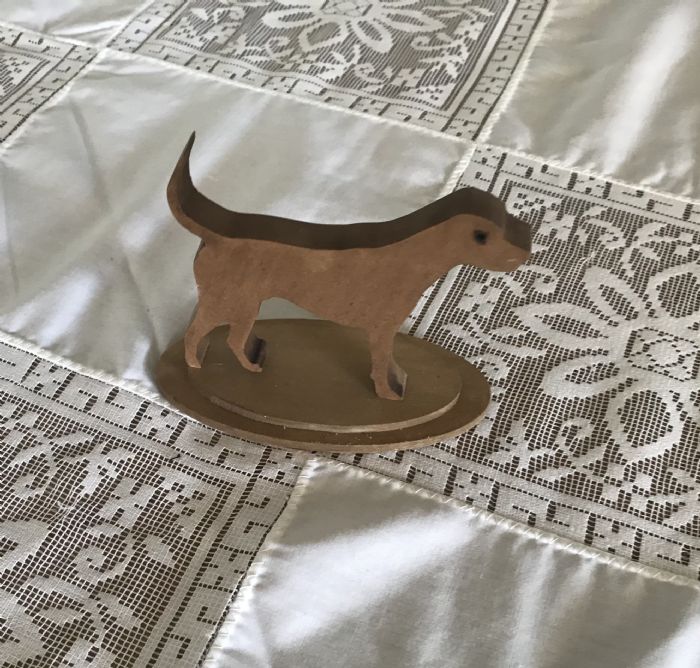 This dog is $15.00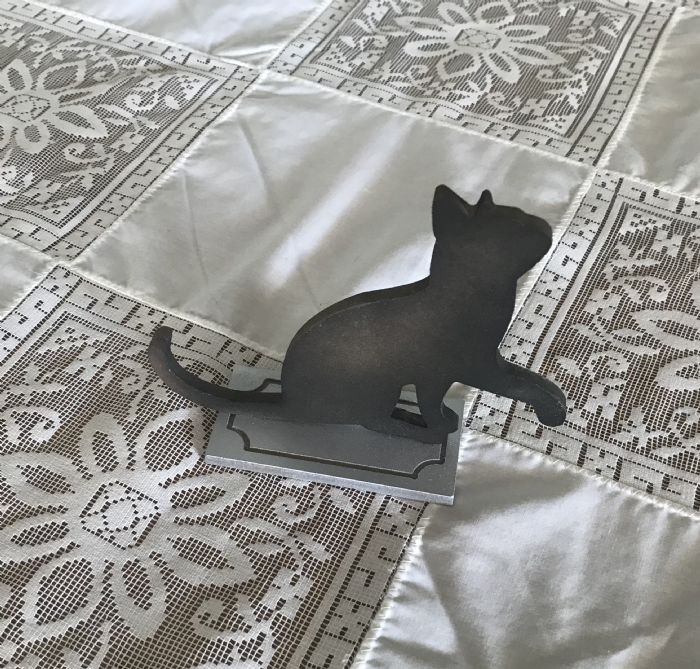 This little Black Cat is $12.00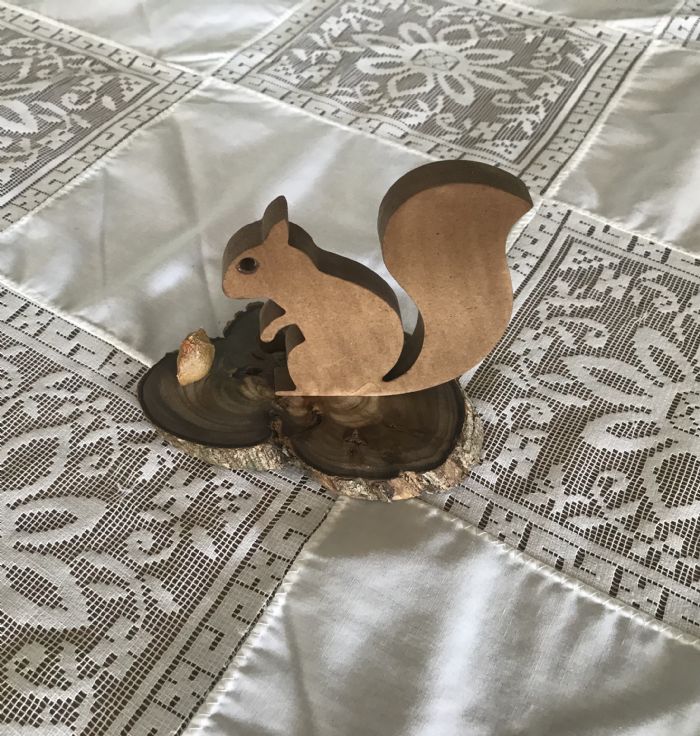 The very cute Squirrel is $28.00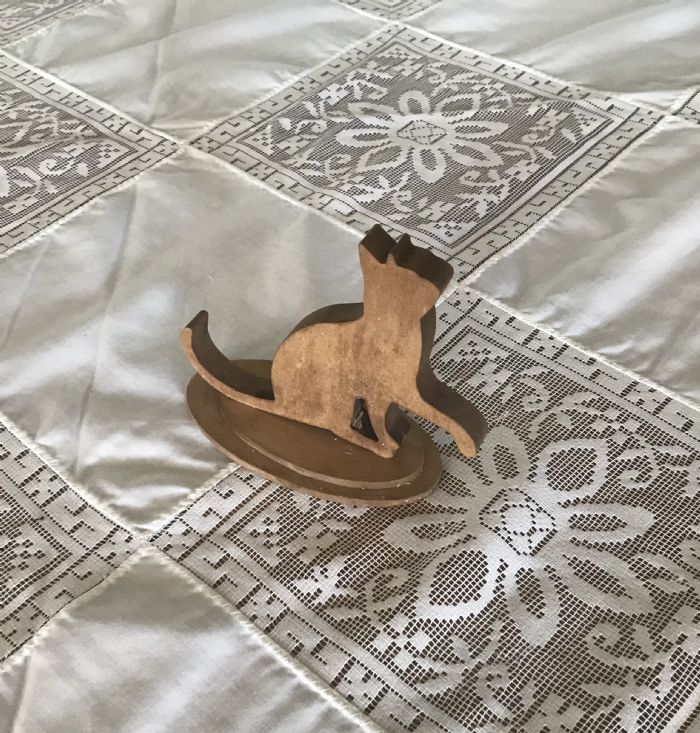 Small Cat $12.00
Contact Details
Cheryl McKay
Far North, NZ
Phone : 021953461
Email :
[email protected]