Wooden Products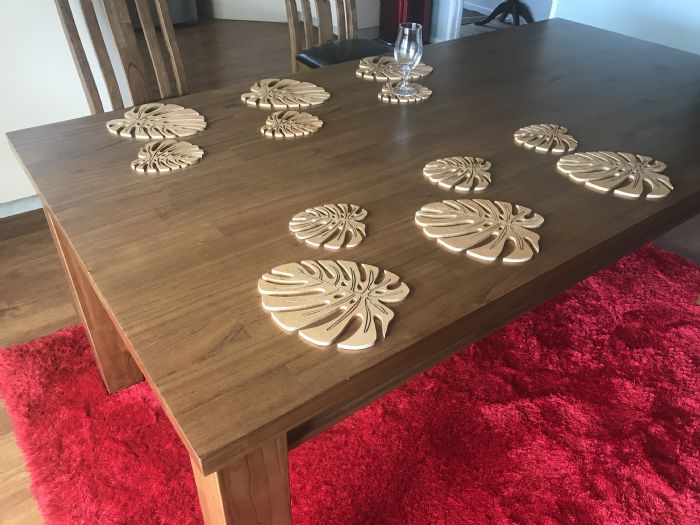 Just come in from Peter's workshop today, lovely set of six Wooden Monsteria Leaf Placemats and coasters,
which I am delighted with after setting them down on the table. They are priced at $55.00 for the set plus p&p.
Something a little different. This set of 4 Coasters are in the shape of Monsteria Leaves and stack in a tidy box which can also hang on the wall
Delightfully different Monsteria Leaf Coasters - $35 for set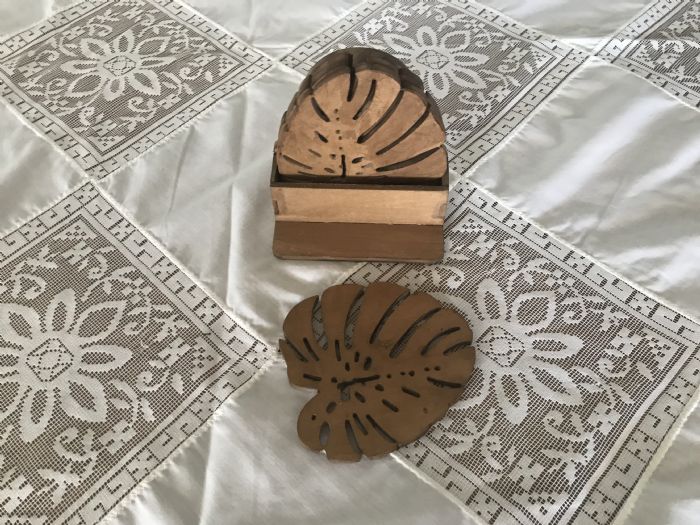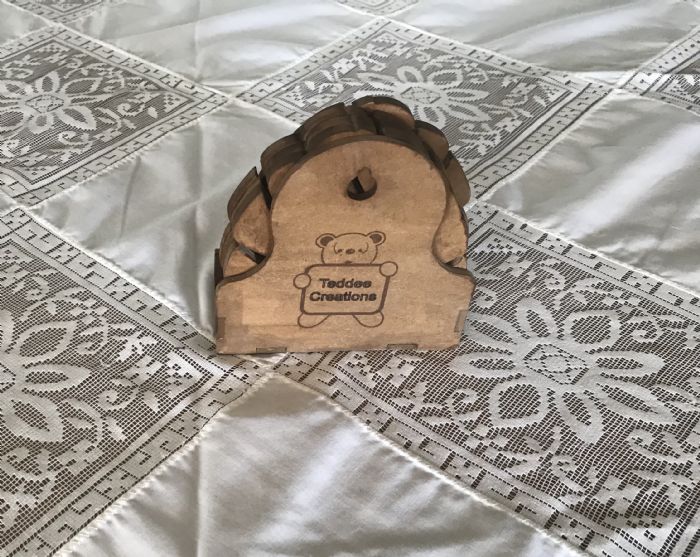 Something I just snuck in from the workshop, not quite finished but I love it, has a magnet on back of log to attach to our microwave but need a bigger magnet for the stainless refrigerator. Not priced yet.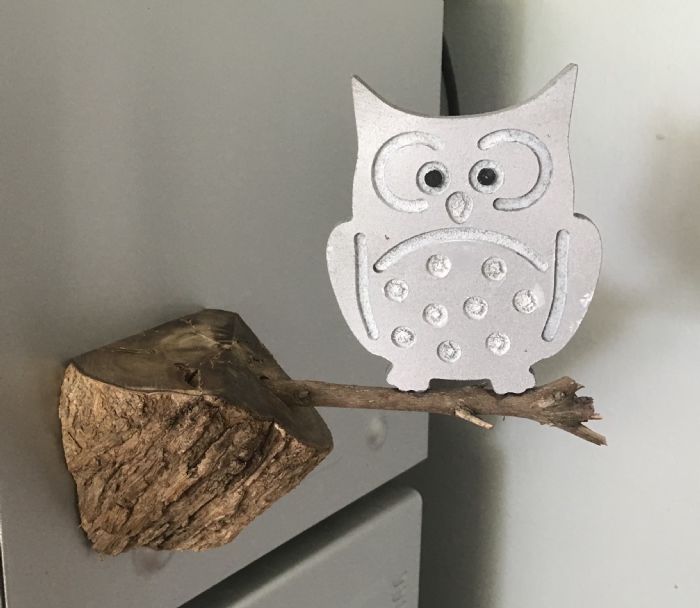 Contact Details
Cheryl McKay
Far North, NZ
Phone : 021953461
Email :
[email protected]